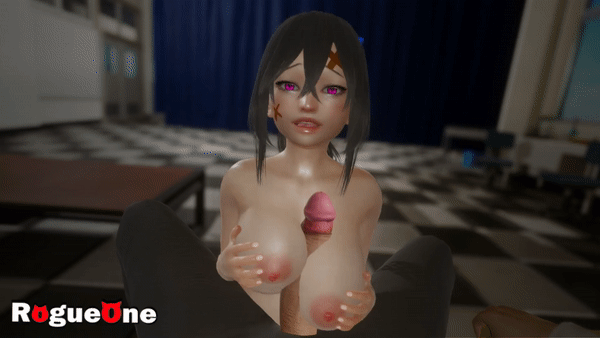 Overview
After being made redundant at your old job as a Lab Technician, You found an opportunity you cannot refuse! You have successfully secured a new job at a school! But something is wrong… The School isn't Government run… What could this mean? It is time to find out. And meet some new… and old acquaintances.
The Premise
You have just gotten a new job at a school with a brand new curriculum and way of teaching. You are now the "Enforcer". The Enforcer is the only person in the school who can punish the students with all restrictions let go. Corporal punishment is re-established. At your own discretion, you can reward or punish the students, sexually based on their behaviour and grades as outlined by the PARE system. Punishment and Reward Exchange.
The game is linear in nature, with short branching paths for alternate story, renders and animation. You will have numerious choices to choose from, including choosing which content you'd rather not see!
Info
Changelog
Download for Windows/ Linux
swipe down to hide the ui
swipe left to roll back
swipe right to start skipping of text
swipe 2x left&right to open the game menu
swipe up&down to toggle a small window with memory usage information
longpress the save file thumbnail in the save/load screen to delete this slot
Content Changed
Enables incest.
Patch Instructions
Windows/PC: Copy xyz.rpyc into your "game" folder.
Mac: Right click your  xyz app -> Click "Show Package Contents" -> Move xyz.rpyc into your "Contents/Resources/autorun/game" folder
Note: This patch will work for all future versions as well. Just copy the file for each new game version. It will always stay the same file.
Installation:
Extract file from file to the \game folder and overwrite when prompted.
Editor's Rating
Story - The story and storytelling in That New Teacher offer a mix of pros and cons. The plot, while focusing primarily on adult content, infuses a bit of humor and whimsy, making it an enjoyable, light-hearted experience.The incorporation of amusing moments results in a plot that doesn't necessarily excel, but is still an engaging aspect of the game. - 60%
Visual - Visually, the game manages to stand out within its genre. The character designs are impressive, and the animations, although not groundbreaking, are well-executed. The scenes are crafted with a commendable attention to detail, but there remains room for improvement. - 72%
Engagement - The game succeeds in maintaining moderate engagement. The incorporation of relatable and silly scenarios augments its appeal, contributing to an experience that piques your interest without setting the world on fire. Nonetheless, it doesn't elevate itself beyond similar titles. - 65%
Core Loop - The core loop of That New Teacher is established on a foundation that's mostly reliable but not groundbreaking. It provides a satisfactory experience for those seeking a casual and light-hearted adventure. The integration of the replay function and in-game sounds and music adds a layer of comfort and immersion, making it an overall decent, albeit standard, gaming experience. - 67%
This review is based on author's perspective and actual experience may differ on individual's own preferences.